1 Course From £17 per person | Served 12.30pm - 2.30pm every Sunday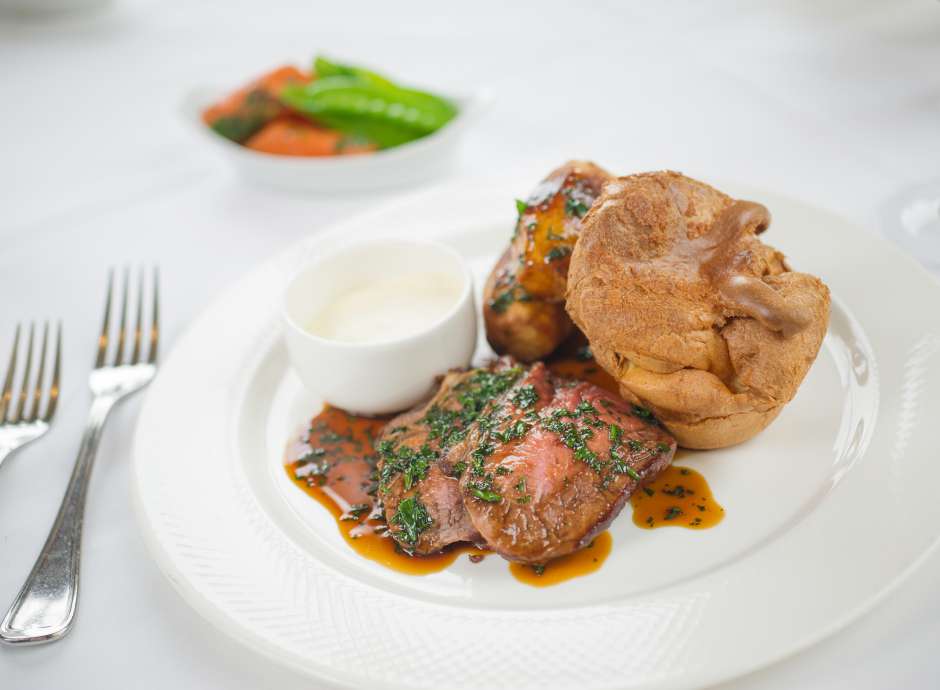 Traditionally

Indulgent

Each Sunday we have a set menu but also offer a delicious roast which includes roast beef, roast potatoes, Yorkshire puddings and plenty of tasty vegetables. 

There's nothing better than getting together with the family for a delicious, cosy meal on a Sunday. So why not join us for a delicious meal before heading out to the coast for a bracing walk or enjoying a relaxing drink on our sun terrace? 
One Course: £17 per person
Two Courses: £25 per person
Three Courses: £32 per person
Scroll
More from The Royal Duchy Hotel